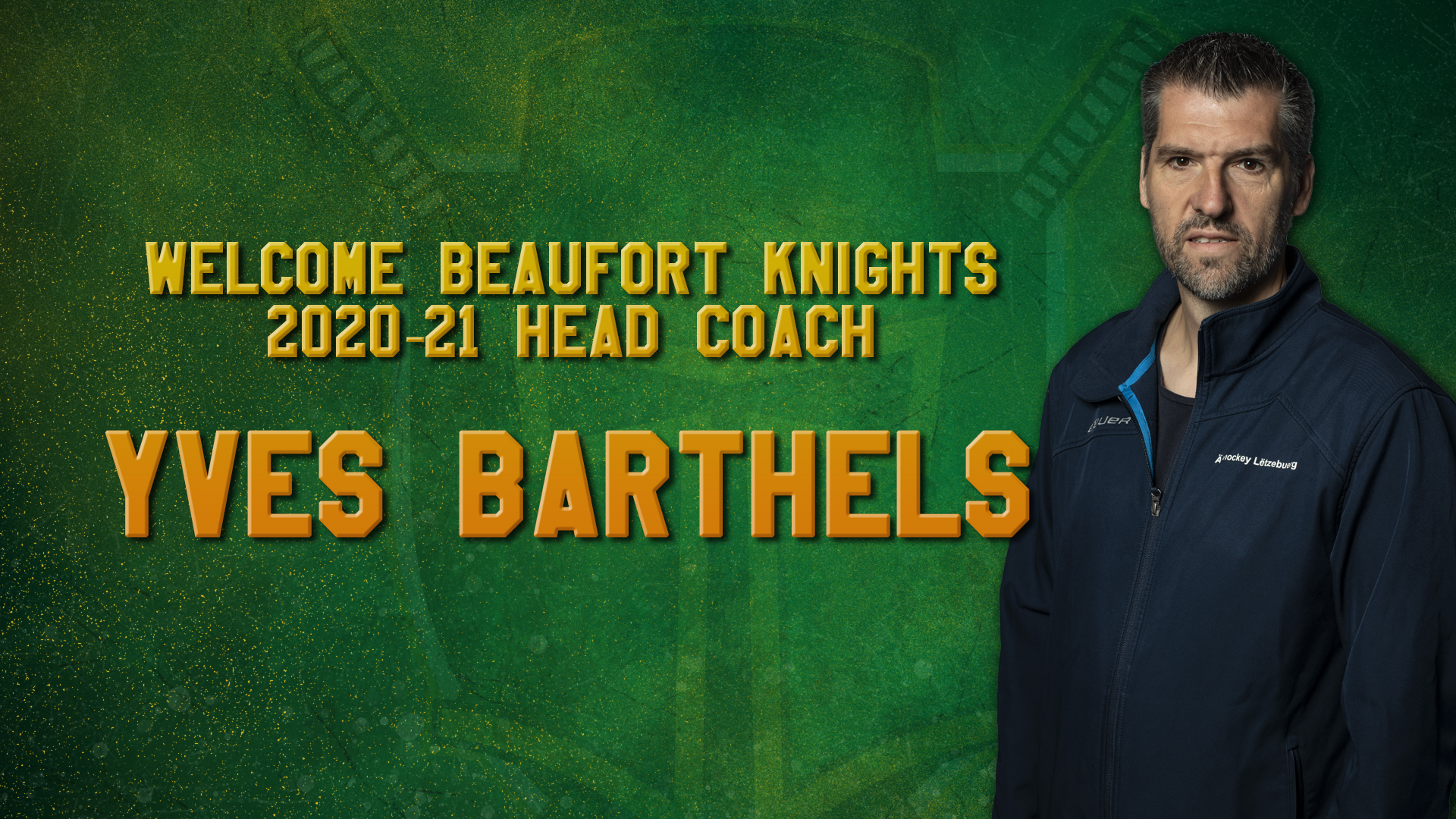 Yves Barthels joins the Knights as 1st team head coach
Lëtzebuergesch
D'Beefort Knights sin houfreg Iech den Yves Barthels als eisen neien Coach vun der éischter Équipe virstellen ze kënnen.
Den Yves bréngt iwer 30 Joer Erfahrung souwuel als Spiller, Coach wéi och als Arbiter mat an eisen Club.
Wëllkomm bei den Knights Yves!
English
Yves Barthels is the new Beaufort Knights 1st team head coach.
The Beaufort Knights are proud to announce that Luxembourgish hockey veteran Yves Barthels will be our 1st-team head coach for the 2020/21 season. 
Yves brings over 30 years of international experience as a player, coach and referee to our club. 
Welcome to the Knights Yves!
Graphic by: Sven Cruchten & Liam McEvoy 
#WeAreAllKnights