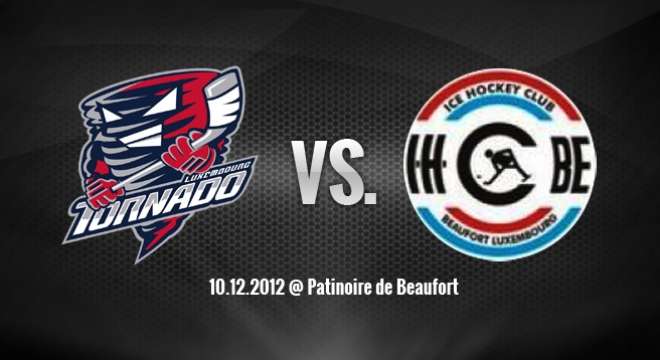 Preview: IHC Beaufort II goes up against 3rd ranked Tornado Luxembourg
On Monday in the Patinoire de Beaufort in Beaufort, the IHC Beaufort II will host the Tornado Luxembourg. The 3rd-placed Tornado Luxembourg will definitely try to gather some points against their opponent, who are currently last in the standings.



The game will have a special meaning for Jean-Marie Funk, now with the IHC Beaufort II, as he used to play for the Tornado Luxembourg in the past.



The IHC Beaufort II have been very ineffective at home sor far, losing all of their home games, and on the other side, the Tornado Luxembourg are now 1-1-0 on the road.



The IHC Beaufort II need a win after falling to the Puckers Luxembourg, 4-10, in a game that was marked by topscorer Mirko Mosr with 4 points. In the meantime, the Tornado Luxembourg's last game ended in a 1-1 tie against the IHC Beaufort I.



Players to keep an eye on right now are Mirko Mosr, Tom Marques Abreu and Hakan Grönlund from the IHC Beaufort II, as well as Emil Folkesson, Marcus Eriksson and Bob Schneider from the Tornado Luxembourg, as they have called attention to themselves during the past few games.