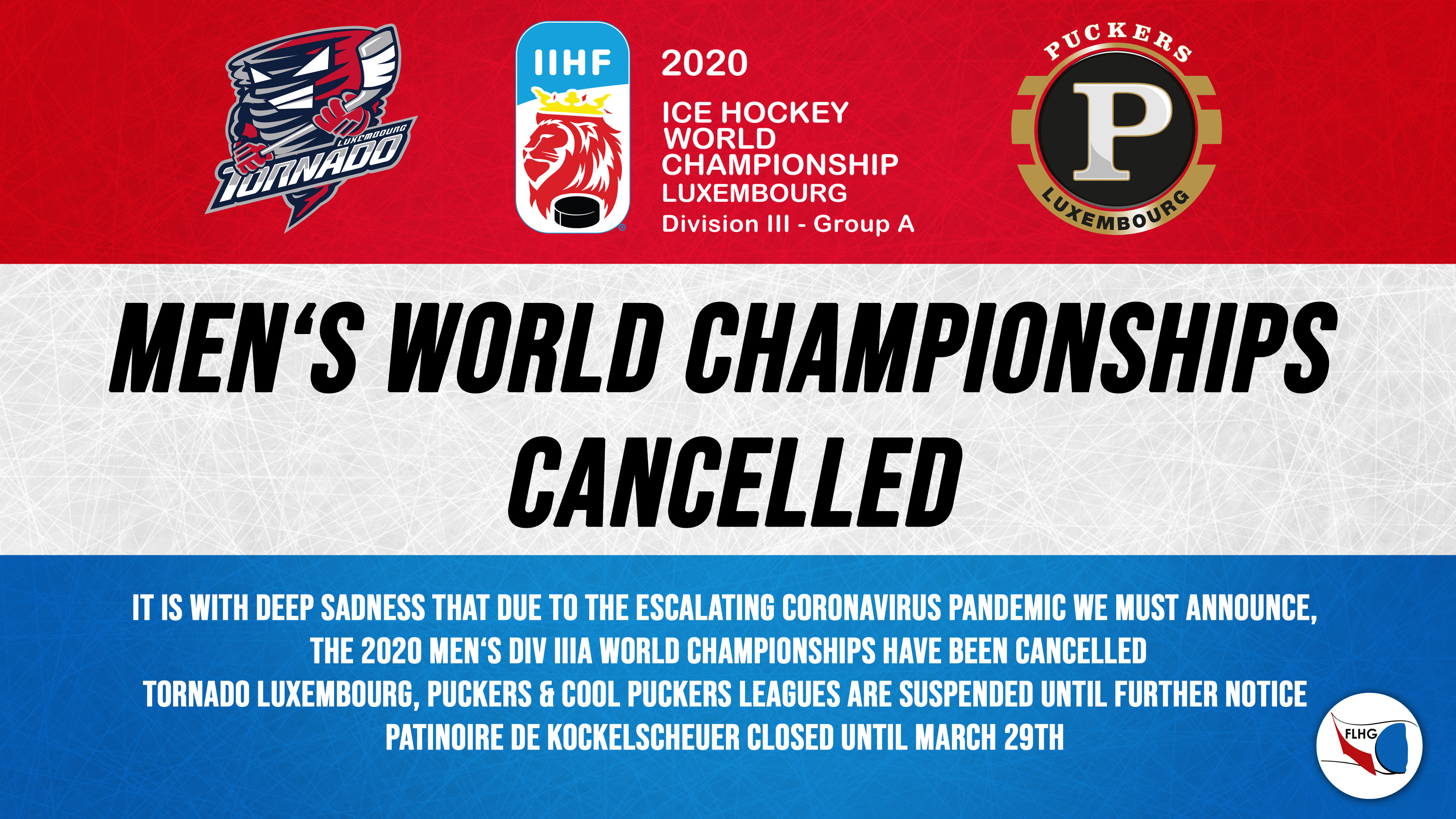 MEN's World Championships cancelled, French leagues suspended, Kockelscheuer closed
As a result of the covid-19 global pandemic the following announcements were made today:

The 2020 IIHF Div 3A Men's World Championships originally scheduled to take place in Luxembourg on April 19-25 have been CANCELLED.

Tornado Luxembourg season has been temporarily SUSPENDED the Fédération Française de Hockey sur Glace have not yet set a review date for if or when the season will resume. This suspension also applies to the Trophée Fédéral league of Puckers and Cool Puckers.

Patinoire de Kockelscheuer will remain CLOSED to all activities from March 13 - March 29. A review of the closure will take place in the coming weeks based on advice from the Luxembourgish authorities. 



We sincerely apologise for any inconvience these decisions may have caused and we will keep you informed of any updates when we have them.