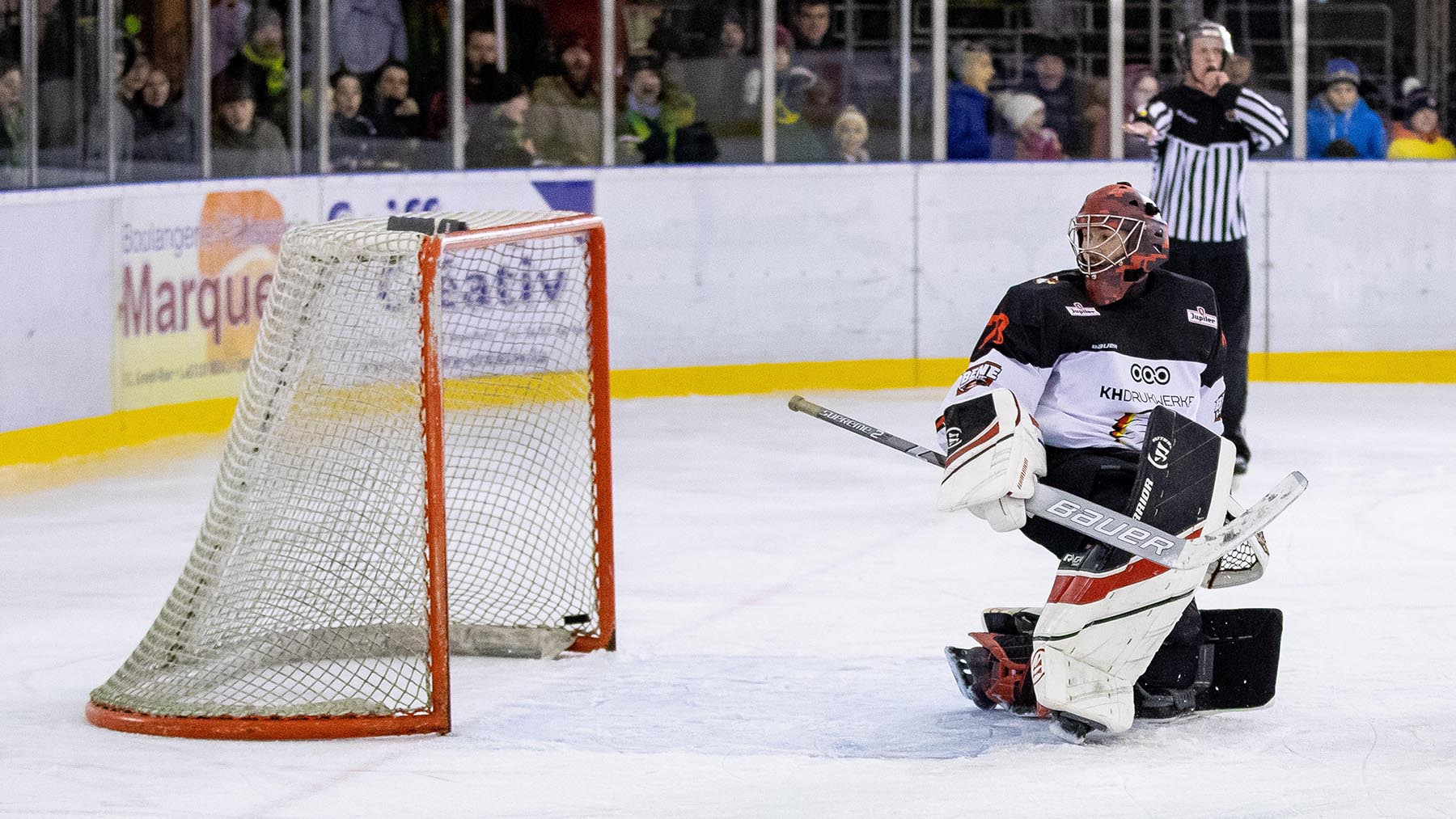 Chiefs stunned by Whales in 13-goal thriller
English
Week 2 of the 2020/21 season saw newcomers Mechelen Whales pull of the comeback of a lifetime against former champions Leuven Chiefs to take the early lead in the division standings.
After their impressive victory over Herentals in week 1, fans of Leuven will have felt confident in their team's chances against the Mechelen Whales. After 37 minutes of play the Chiefs held a commanding 5-0 lead and were cruising. That was perhaps just the opportunity the Whales hoped for as they struck 3 times in less than 4 minutes to make it 5-3. At 47:38 Leuven scored to make it 6-3 and calm the storm, or so they thought. 21 seconds later the Whales were back on the attack and it was 6-4. With momentum on their side Mechelen scored again to make it 6-5 heading into the final minute of regulation. The whales had to go for it and pulled goalie Seppe Stroobants for the extra attacker. The move payed off as Simon Qunitelier scored his hattrick goal to force overtime with only 18 seconds left. The comeback of the year was completed at 63:20 as Kjell Cazaerck scored to send the Whales to the top of the league standings and leave Leuven wondering what went wrong.
Last season's top scoring team, Olympia Heist-op-den-berg got their season underway with a 5-1 victory over the Charleroi Red Roosters who continue to struggle following the transfer of 2019/20 scoring champion Martin Davidek. Penalties have also been an issue for the Red Roosters early in the season, 36 minutes in the first 2 games. 
The 3rd game of week 2 saw the bottom clubs of last season face-off. 4 power-play goals from Antwerp saw the Phantoms defeat the Liege Bulldogs by a score of 8-2.
The Beaufort Knights meanwhile continue preparing for the season with early morning practices at Kockelscheuer and friendly matches. The Knights were winners on Saturday night in a friendly against a mix of Puckers and Cool Puckers players. 

Lëtzebuergesch version coming soon

Week 3 matchups:
Leuven Chiefs vs Antwerp Phantoms  
Olympia Heist-op-den-berg vs Liege Bulldogs
Herentals Toekomssteam vs Mechelen Golden Sharks
Photo by: Luc Meyers
#WeAreAllKnights